Inspiring Leadership & Compassion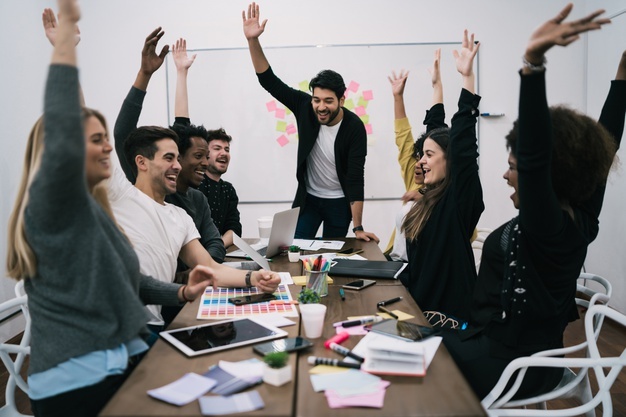 In a Global Webinar on "Inspiring Leadership & Compassion" Ms. Meera Kumar Chauhan, Managing Director-Tricolite Electrical Industries Ltd. had spoken on the practical side of Leadership where the audience witnessed a wonderful incorporation of ideas of eminent speakers from various continents of the world. Here is the abstract of her talk on the Global webinar.
There will always be opinions and discussions about the qualities that are significant to strong leadership. But there's one trait that every successful leader must have is compassion.Leadership with compassion is a lethal combination that occurs when Heart and Head;Feelings and Thoughts meet. These are two wings that allow an inspirational leaderto soar. Even our scriptures call this union as pure 'Sadhna' where the mind and the intellect are aligned to a common goal.
Referring Bhagavad Gita she explained-
"Whatever an ideal person does, so do other people - imitate him. Whatever standard he sets, other people follow." – Cp. 3. Vs. 21.
Yadyadaacharatishreshthastattadevetarojanaha |

Sa yatpramaanamkurutelokastadanuvartate ||
She also recommends that a good leader, who leads by example, must be aware of his/her thoughts & behavior and constantly focus to strengthen the system by keeping personal Ego aside.Good leaders always self-introspect which forces them to asses themselves all the time
There can be multiple objectives of Leadership, like- Achieving Targets within a Time Frame, Making the most of your available resources, Building future leaders, Inspiring People etc. but fundamentally, Leadership is about Empathy, it is about having the ability to relate to and connect with people for the purpose of inspiring & empowering others.
Ms. Meera has also shared her views on the concept of compassion while she stated- "Compassion is a feeling that arises when you are confronted with someone's suffering and feel motivated to relieve the suffering"
Compassion isn't something you're born with- it grows out of thoughtful actions & behaviors. At first glance, it is a word that conjures generosity &consideration. At the highest form, it is an emotion of the heart, an all-inclusive emotion that puts one into action to try to help & fix a situation. Leadership does not exist without compassion.
Lastly she mentioned, if you choose Collaboration upon Authority or Freedom upon Fear it gives you long term impact, because compassion does not weaken leadership, rather it makes it stronger.